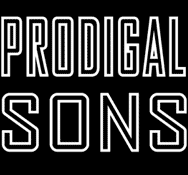 Filmmaker Kimberly Reed dives headfirst into an unflinching portrait of her family that is absolutely engrossing and marks her coming-out, in more ways than one. Returning home to a small town in Montana for her high school reunion, Reed hopes for reconciliation with her long-estranged adopted brother. But along the way PRODIGAL SONS uncovers stunning revelations, including a blood relationship with Orson Welles and Rita Hayworth, intense sibling rivalries and unforeseeable twists of plot and gender. Reed's rare access delicately reveals not only the family's most private moments, but also an epic scope as the film travels from Montana to Croatia, from jail cell to football field, from deaths to births. Kim Reed's compassionate vérité style of filmmaking captures the lives of her family in such an organic way that their exceptional and challenging stories puncture the surface of our expectations. Questions of sexual orientation, identity, severe trauma and family love are effortlessly explored as the subjects freely open up their lives to the camera. Raw, emotional and provocative, PRODIGAL SONS offers a moving, illuminating examination of one family's struggle to come to terms with its past and present. It's sure to open both your mind and your heart.
—Shaz Bennett, Director of Programming, AFI Film Festival
Kimberly Reed, a magazine editor, goes home to Helena, Montana for her 20-year high-school reunion and a fence-mending mission with her resentful adopted brother Marc. I'd tell you what follows, but that would ruin one of the chief pleasure of Reed's astounding family memoir—that of never having a clue what might come next. The twists and turns of her story, from gender bending to ancestral history, are flabbergasting but never exploitative: instead of a Tarnation-style look-at-me geekshow, she uses her candid, sometimes bruising footage with scrupulous concern for all, treating everyone as people first and material second. Still, I'd love to be at every screening the moment we learn who Marc's grandparents are. (The title font is a clue.) Reed will attend, in what should be the Q&A of the festival.
—Jim Ridley, Managing Editor, Nashville Scene
©2008 BIG SKY FILM PRODUCTIONS, INC.